Introduction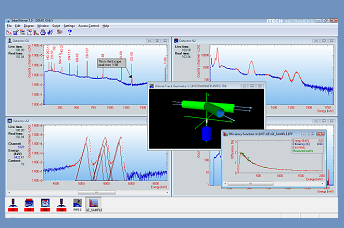 ITECH INSTRUMENTS
specializes in nuclear instrumentation and spectroscopy
software
. Our products include tools for measurement and analysis in gamma spectroscopy and alpha spectroscopy.
For gamma spectroscopy we offer a wide range of solutions including:
High resolution gamma spectroscopy using
germanium
detectors
in a variety of crystal geometries and cryostat designs.
NaI and other scintillators for convenient field and laboratory applications.
A wide range of NIM and stand-alone modules for single channel and multi-input
systems
for both high resolution and medium resolution gamma spectroscopy.
The most versatile and popular
InterWinner
family of
software
programs for hardware operation and control, spectrum acquisition and analysis.
Itech offers Alpha Spectroscopy using both semiconductor and grid chamber
detectors
and
InterWinner
software
for alpha spectroscopy as well as gross alpha/beta counting.
Itech Instruments services all of our products and we are continuously adding to our list of products and services.